It is important to keep our mind, soul and body in the best condition as possible and the same should go for your vehicle! Maintaining the best health for your vehicle can save you time and money in the end and our service team gave tips and tricks to ensure you are in the best shape possible. If you are ever unsure of what your vehicle needs, our service team here at Coggin DeLand Hyundai is here to help. We have some of the BEST service technicians in the area to keep you safe and comfortable on the DeLand, Florida streets.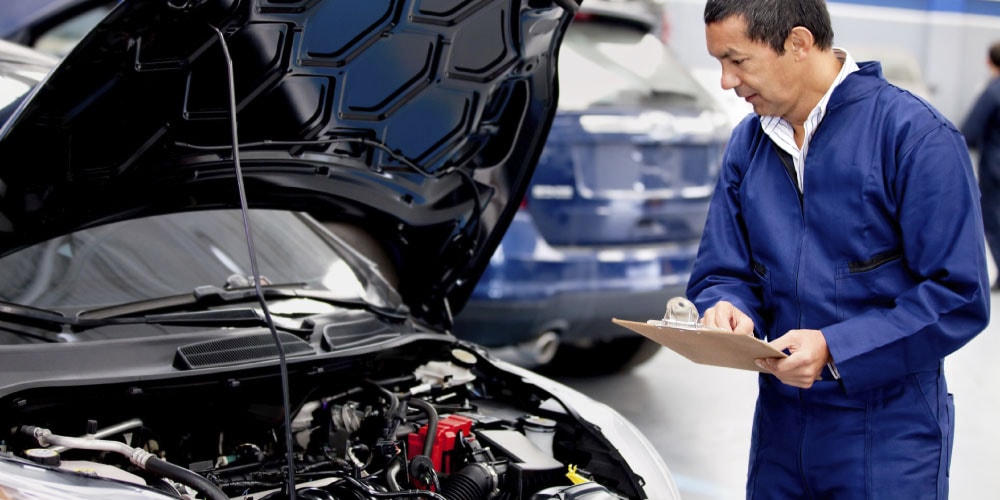 1. Good Habit: Check your vehicles oil levels once a week during your fill-ups!
To ensure you are getting the most our of your trusty engine, check your fluids yourself! This is as simple as opening the hood of your vehicle, pulling out your oil stick and seeing if the oil is leveled with the line marked to indicate its current level. Also, checking the brake, transmission, power steering, coolant, and windshield washer fluids should be checked regularly.
2. Inspect vehicles hoses at each oil change. Have hoses replaced when leaking, brittle, cracked, rusted, swollen, or constrained.
3. Inspect the exhaust system. Check exhaust system for leaks, damage, and broken supports to hanger if there is an unusual noise. Leaks can be severely dangerous and must be fixed without delay.
4. Schedule tune-up. A tune-up can help the engine deliver the best balance of power and fuel economy and produce the lowest level of emissions. Click here to schedule your appointment today!
5. Check heating, ventilating, and air conditioning. Proper heating and cooling performance is critical for interior comfort and ensures safety due to defrosting.
6. Inspect the steering and suspension system. Annually check the steering and suspension system including shock absorbers and struts.
7. Check the pressure of all tires. At least once a month check tire pressure. Check the tread, irregular wear along the sidewalls. Also, checking the alignment of your vehicle annually can reduce tire wear and improve fuel economy and handling.
8. Replace windshield wiper blades. Every six month check wiper blades and replace them when cracked, cut, streaking, or chattering for better performance.
---
Your Hyundai is important and we want to ensure that our team does what we can to keep you as knowledgeable and safe on the roads. Please feel free to contact us at (855) 613-2680 for any questions you may have with you vehicle or to schedule a Complimentary Preliminary Diagnosis so our experienced technicians can get a good idea of your vehicles current conditions!