On December 23, 2016 Hyundai announced that the Ioniq and Vision G Concept earned 2016 GOOD DESIGN™ Awards from the Chicago Athenaeum: Museum of Architecture and Design and the European Centre for Architecture Art Design and Urban Studies. The GOOD DESIGN™ awards celebrate designs that are anything but ordinary, and this marks the second consecutive year that Ioniq has received this honor.
The Hyundai Ioniq and Vision G Concept cutting-egde design was recoginized among the world's innovative design for their significance on design quality for the highest form.The innovative work done by Hyundai's design teams on the vehicles has reached a level beyond the regular consumer products and graphics.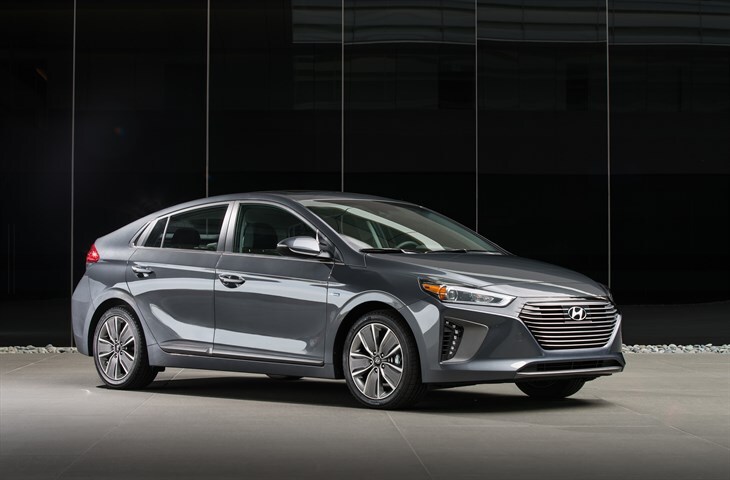 "The Chicago Athenaeum's GOOD DESIGN™ program forwards the ideals of a design process that embodies product excellence and endurance and strong public identity, said Christian Narkiewicz-Laine, Museum President, GOOD DESIGN™." With wins year after year, Hyundai has shown its firm commitment to innovation and superior design embodiment through its diverse vehicle lineup."
Ioniq is the first eco vehicle in the world to offer three distinct electrified powertrains on a single, dedicated vehicle platform – the Ioniq Hybrid, Plug-in Hybrid and Electric models. The Hyundai Ioniq lineup combines award-winning design and an uncompromised driving experience with the latest in safety and convenience technologies, making it an appealing choice for a wide range of buyers.
A Vision G Coupe Concept dispays Hyundai's ingenuity for a group of premium products that provide luxury, performance and style. The Vision G Concept delievers both performace and comfort. The design of vehicle is also stunning inside and out.
"Hyundai is honored to earn GOOD DESIGN™ Awards for its unique design concepts across a diverse segment of vehicles," said Chris Chapman, Chief Designer, Hyundai Design Center. "Winning this award for the second consecutive year for the eco-friendly Ioniq, and the first time for a luxury coupe concept is a testament to Hyundai's position as a leader in the ever-changing and dynamic automotive landscape."